Mary, Mom, and Dad venture to this small port town in Washington for a few days together. Originally confronted by a forecasted three solid days of rain, the Gods smiled upon them instead and gave them two sunny days and one with showers, enabling the photographer to capture the event on celluloid. Well, not celluloid really, but it has a nice ring to it.

Mary and Mom survey the loot and unload the supplies, assisted by the photographer: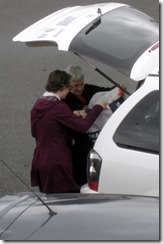 A passing eagle glimpses Mom in her small clothes and was so taken that he flew to a nearby cell phone tower. There he sat for three days in hopes for another .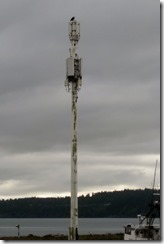 On our first outing, we view a B&B with a special meaning to Mary, as the site of her honeymoon. We tour the neighborhood: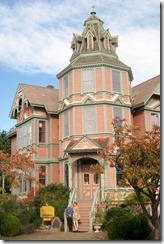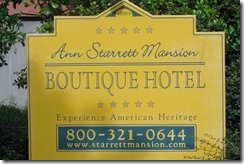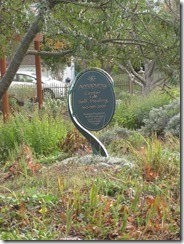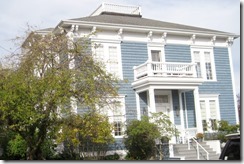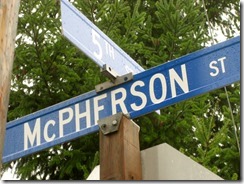 A second outing took us to the Museum of Art Deco Lighting, occupying a closet in the lighting store pictured below. The store parked an old Model T delivery truck in front. The photographer took the opportunity to capture images both inside and out. He then walked away perplexed at the three pedals on the floor and the absence of transmission lever.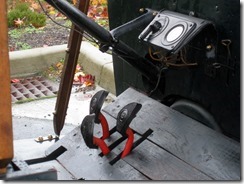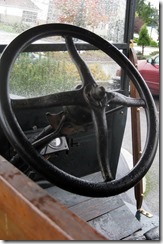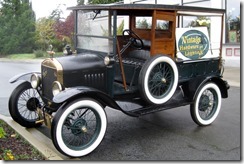 A third outing was taken to Fort Flagler State Park. We explored a gun (actually a mortar) emplacement, and took some pictures: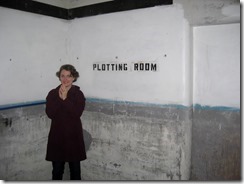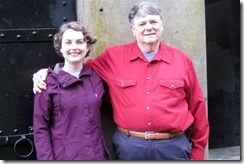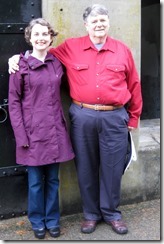 From the window of our suite in the Aladdin Motor Hotel we had ample views of Puget Sound. Yes, the eagle was still waiting patiently.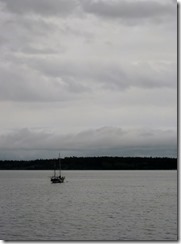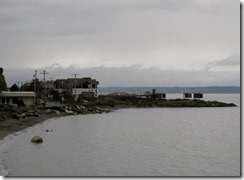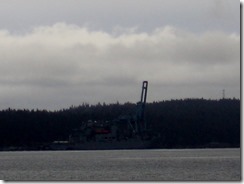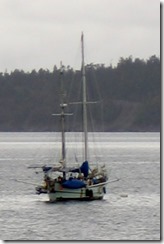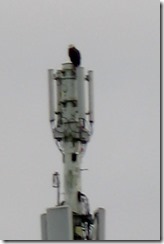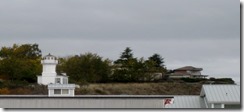 After breakfast on Sunday we toured downtown Port Townsend and snapped a few shots of the environs.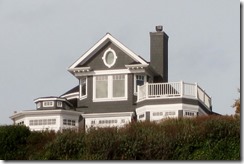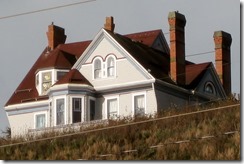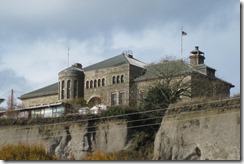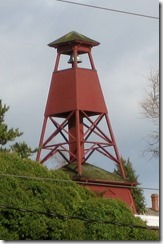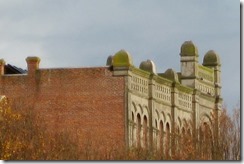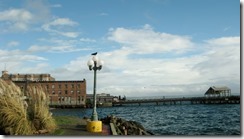 To great wailing and gnashing of teeth Mom and Dad bid adieu to Mary, who left for Port Angeles and points north, while Mom and Dad left for Portland. Of course, the requisite DMV photographs were taken and appear below.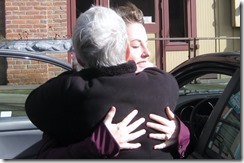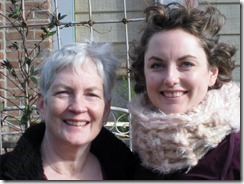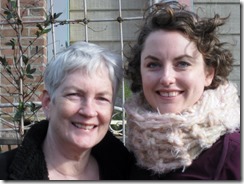 While waiting for Mom and Mary to look through just one more consignment shop, the photographer took two panoramic shots, the first to the east looking at Puget Sound, and the second to the west looking at the city and its stately homes on the bluff.


Thus ended a splendid weekend.